You are here
Back to top
Treasure in the Tales: Finding the Gospel in Fairy Tales (Hardcover)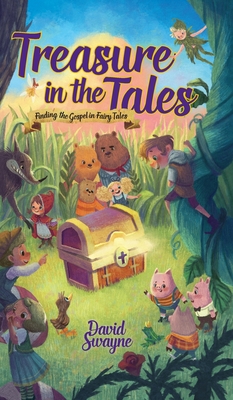 $17.94
Available In Our Warehouse
Description
---
World-famous fairy tales like Peter Pan, Snow White, and The Three Little Pigs have captured the hearts of generations as they share resonating stories about our desire for acceptance, love, happiness, justice, and security.
By spinning epic narratives that grip the imagination and relay important morals along the way, these fairy tales also serve as bridges that relate to the most significant story of all: the gospel.
David Swayne's Treasure in the Tales: Finding the Gospel in Fairy Tales serves as an ideal primer for Christian parents that helps guide children through what Jesus taught us. Each of the twelve fairy tales featured summarizes the story's plot and expands upon it, using the tale as a template upon which to build a better understanding of the Bible.
By applying the guidance conveyed in this book, you can give your children a compass to navigate the lessons found in fairy tales, directing them to the power of the gospel, where their personal character can be transformed for their benefit and for God's glory.