You are here
Back to top
Fractured Futures (Bounders #5) (Paperback)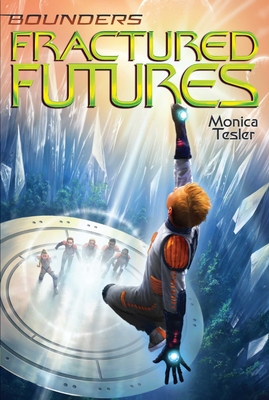 $8.99
Available In Our Warehouse
Description
---
Jasper and his friends must find a way to make peace between Earth and the Youli aliens before the Youli destroy the human race in this finale of the Bounders series, which Shannon Messenger calls "richly detailed, highly imaginative."

Jasper doesn't know how his life got so messed up. Was it when Mira decided to leave him for the Youli aliens? Was it discovering his former pod now divided in a war between Earth Force and the Resistance? Or was it when the Youli gave Earth an ultimatum: Join the Intragalactic Council or be destroyed?

Now the Youli have invited Jasper's pod to visit their world. For Jasper, this means a chance to get his friends back on the same team. It also means seeing Mira again, and hopefully convincing her to come home.

But once on the Youli planet, Jasper realizes there's something off about Mira. She's hiding a secret, and the more he pushes her, the more she avoids him. Meanwhile, the Intragalactic Summit approaches, a meeting that will decide the fate of Earth. But Jasper has a nagging feeling that Earth Force will sabotage the Summit—and then suffer the Youli's wrath. And how can Jasper convince Earth to unite if he can't even unite his friends?

With humanity's future on the brink of destruction, Jasper and his friends must learn that they're stronger together if they have any shot at saving Earth.
About the Author
---
Monica Tesler lives south of Boston with her husband and two boys. She earned her undergraduate and law degrees from the University of Michigan. She writes on the commuter boat, in coffee shops, and at her kitchen table. She tries to meditate every day but often ends up fantasizing about space, time travel, or strange lands, both real and imagined.