You are here
Back to top
The Beast of Bites (Brave Wilderness) (Hardcover)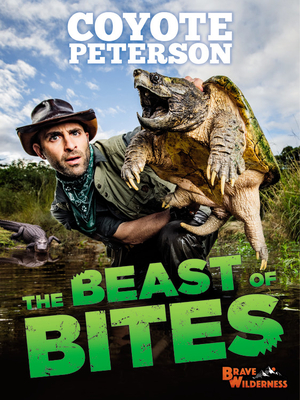 $18.99
Available In Our Warehouse
Description
---
Animal Planet star and Emmy Award-winning host of YouTube's Brave Wilderness Coyote Peterson is back, and this time he's being BITTEN by some of Earth's wildest beasts in this full-color adventure, perfect for fans of The King of Sting and all animal enthusiasts.
In The Beast of Bites, Coyote chronicles his most memorable--and painful--bites from his wildest animal encounters seen on the Brave Wilderness YouTube channel. Coyote faces everything from snapping turtle chomps to the horrific, venomous grasp of a giant desert centipede. Featuring photographic stills from episodes, original full-color illustrations, and packed with facts about nature's most misunderstood creatures, this is a dream book for any kid that loves animals, the great outdoors, and daringly dangerous adventures!
About the Author
---
Emmy Award-winning host of YouTube's Brave Wilderness and star of the new Animal Planet series Brave the Wild, Coyote Peterson has spent his life getting up close with animals to uncover the true stories behind some of our planet's most misunderstood creatures. His passion for wildlife is driven by a desire to educate the world about animals and to foster a future that conserves environments and their species. His love for writing always finds him honing the craft of telling another great adventure that he can share with audiences of all ages, especially those that love animals!