You are here
Back to top
The Moon Seems to Change (Let's-Read-and-Find-Out Science 2) (Paperback)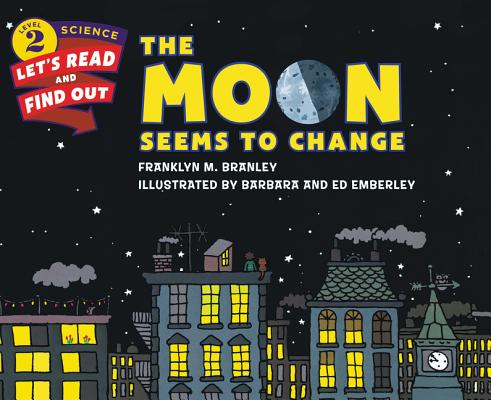 $6.99
Available In Our Warehouse
Description
---
Have you noticed that the moon sometimes seems to grow and shrink? Read and find out about the phases of the moon! With a simple experiment using an orange, a pencil, and a flashlight, you can see for yourself why the moon looks different at different times of the month. This nonfiction picture book is an excellent choice to share during homeschooling, in particular for children ages 4 to 6. It's a fun way to learn to read and as a supplement for activity books for children.
Now rebranded with a new cover look, this classic picture book features rich vocabulary and simple diagrams. Both text and artwork were vetted for accuracy by an expert.
This is a Level 2 Let's-Read-and-Find-Out Science title, which means the book explores more challenging concepts for children in the primary grades and supports the Common Core Learning Standards, Next Generation Science Standards, and the Science, Technology, Engineering, and Math (STEM) standards. Let's-Read-and-Find-Out Science is the winner of the American Association for the Advancement of Science/Subaru Science Books & Films Prize for Outstanding Science Series.
About the Author
---
Franklyn M. Branley was the originator of the Let's-Read-and-Find-Out Science series and the author of close to 150 popular books about scientific topics for young readers of all ages. He was Astronomer Emeritus and former Chairman of the American Museum of Natural History-Hayden Planetarium.
Ed Emberley has written and illustrated over 60 children's books, including the Drawing Book series. He and his wife, Barbara Emberley, have collaborated on several books, most notably Drummer Hoff, winner of the 1968 Caldecott Medal.
Mr. and Mrs. Emberley have illustrated several other Let's-Read-and-Find-Out Science books. They live in Ipswich, Massachusetts.